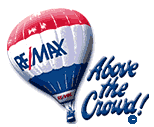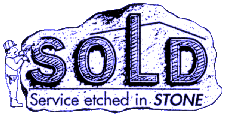 Why RE/MAX®?
Founded in Denver, Colorado in 1973, RE/MAX® stands for "real estate maximums." RE/MAX® is the Real Estate leader in Canada and in many cities throughout the U.S.A.
RE/MAX® Sales Associates average 9 years in the business AND outsell other full-time Real Estate agents 3 to 1! Now you can see why the RE/MAX® Balloon is symbolic of the RE/MAX® slogan "Above the Crowd®!"
Relocating? The RE/MAX® International Referral System is a FREE service to those buying or selling property across the U.S.A. and Canada. Ask me how I can provide YOU with Maximum Real Estate satisfaction.